Wilson arch is an iconic destination for Moab visitors and climbers. Not only is it stunning to look at, but its located right off the side of the road so the approach is no more than 5 mins from the car.
Video of the rappel swing
View from the road...
Not only is this Arch photogenic AF but it offers the chance for a mild solo climb (if interested). The grade is between a 5.4 and 5.5 for you climbers out there. Often times visitors can see people climbing up the arch with Chaco's or hiking shoes. .
On the way up...
First 5.5/5.6 move at the beginning
Don't let the easy grade fool you though, the climb/scramble is a piece of cake, but the exposure is real. With 100 foot drops on either side, this route is not for the faint of heart if free soloing.
Slab section towards the top
The climb is very short, no more than 10 minutes if you're quick and in the right head space. There are 2 or 3 bolts on the route for those who would be more comfortable sport climbing it (no shame). Soloing isn't for everyone!
Bolted anchor at the top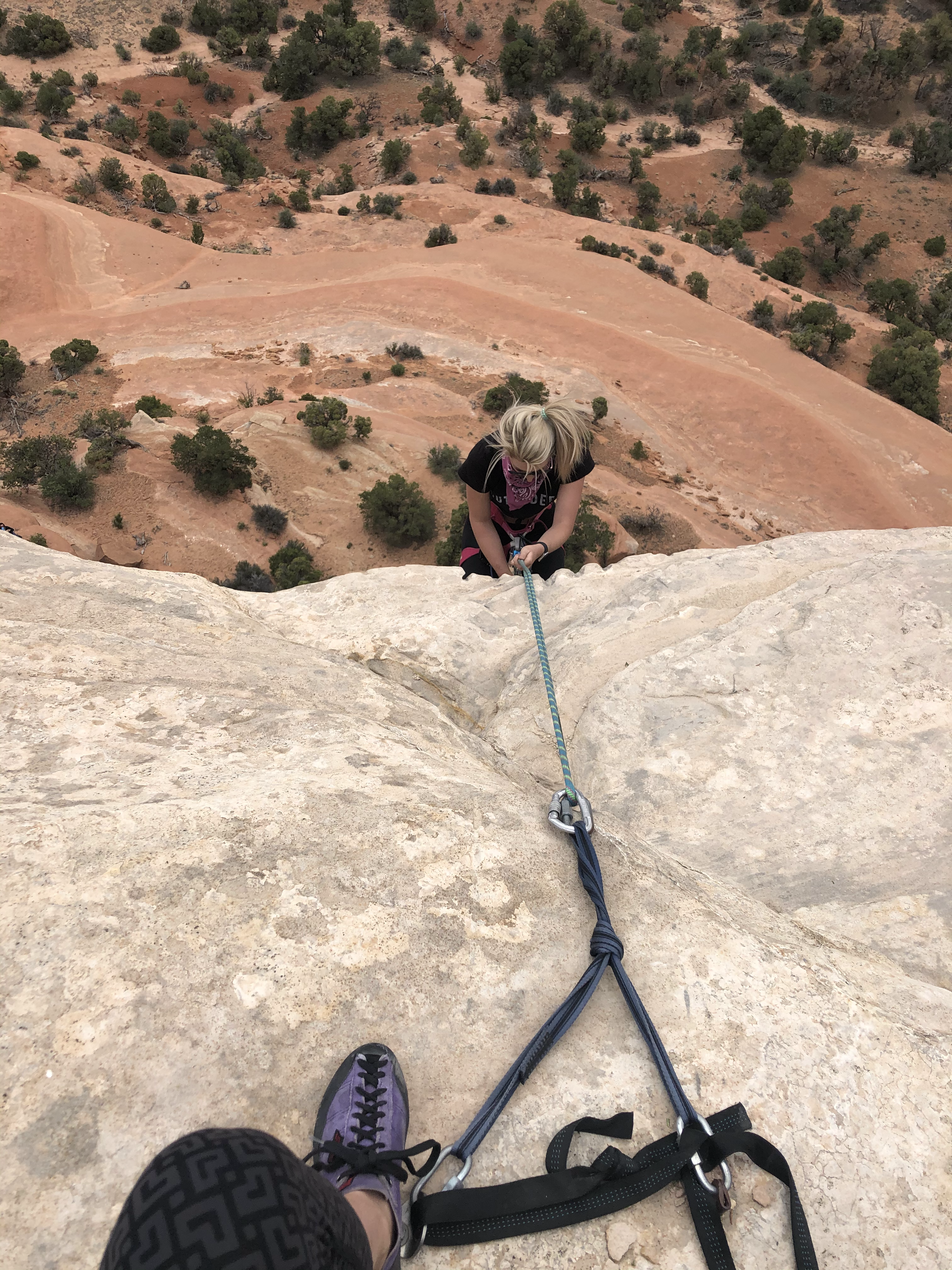 Once you get to the top, you'll find two bolts for your anchor and you're free to rappel down and set up a rap swing. It's fun and great way to spend a few hours in Moab. 10/10 would recommend!!